So Amanda is full on crawling now, and she's starting to pull herself up to standing. It's hard to keep up with her sometimes, as she's always moving! But it also comes in handy when I leave the room, now she follows me rather than just crying! Anyway, here are some pics. First is when she pulled herself up to standing using my hips (I was laying on my side on the ground):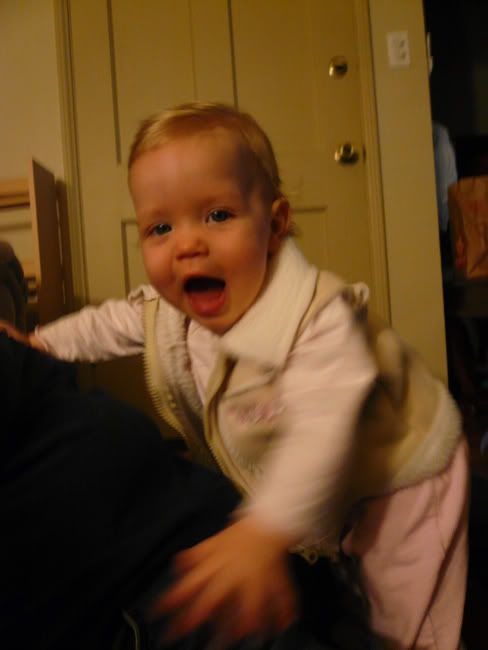 And here's a pic of her crawling: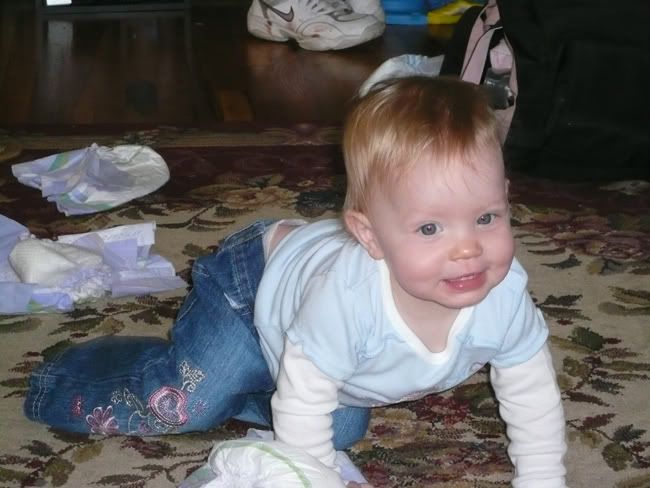 And here's a pic of her just being cuuuuuuute!