So as most of you have heard (or experienced), Southern CA had a bunch of wildfires this week. Ok, not a "bunch", but a TON. I think at one point they said 19 fires were burning out of control! While we weren't too affected by it (we live in the heart of the city), the amount of smoke pouring into our air and being blown our way was pretty bad. I took the following pictures on my way home from work on Wednesday.
This is looking down Motor Ave. at the Sony Pictures tower. You can see how discolored the sky was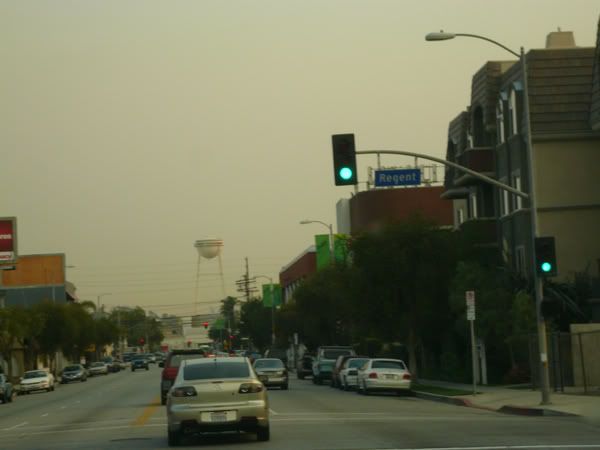 And here's a picture of the sun that same night. All day it looked like this, sort of red and muted.