More pictures from Nacimiento are trickling in from friends... Here's Mike wakeboarding:
And here's Mike wakeboarding in the background with his friend Nate driving the boat in the foreground.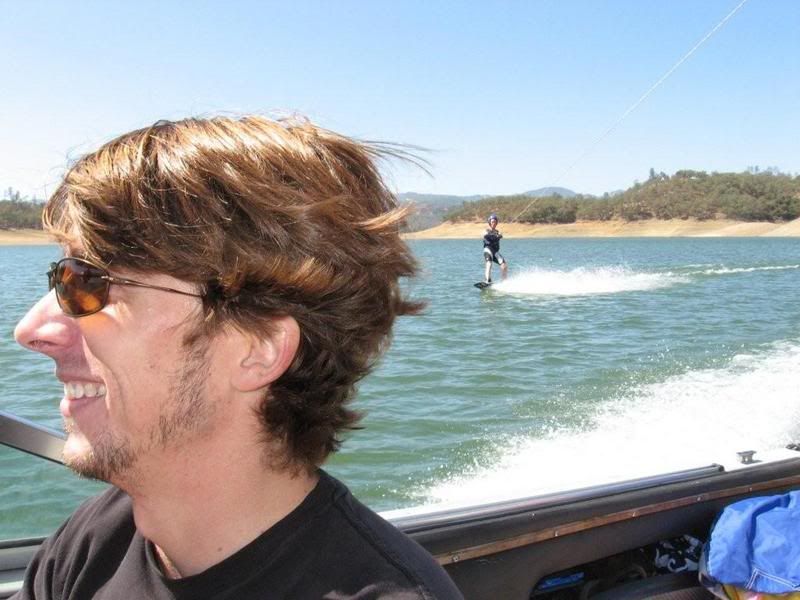 And a cute pic of Amanda when she was staying at the cabing with Holly, Matt & Nate while I went out wakeboarding. They were trying to take pics of her eating, and she kept looking at the camera, instead of focusing on eating!!