Okie Dokie, so I got 3 months of maternity leave from work after the birth, and Mike got 2 weeks. I was breastfeeding though, so it's not like Mike could do much to help out *lol* . He did hold her while I went to take showers in the evenings, and one night I came back to this: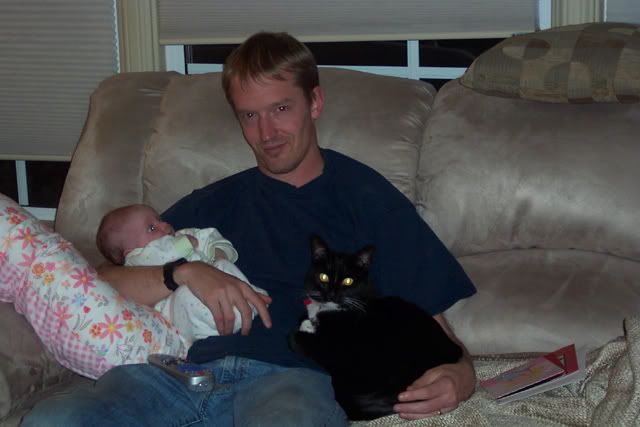 Wasn't he Mr. Popular that night!
One of Amanda's first smiles: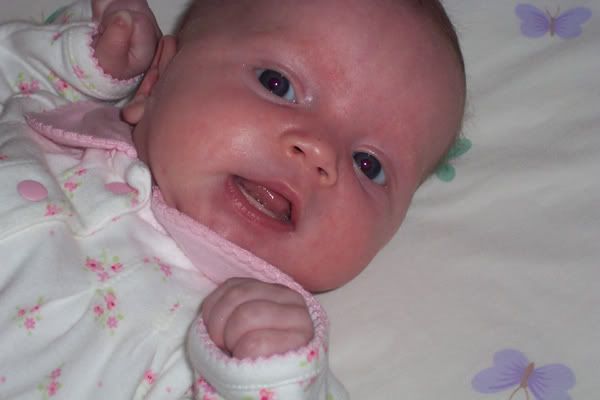 After she was 6 weeks old, we did a 'professional' photo shoot together: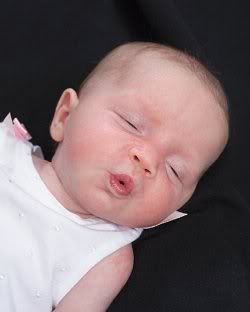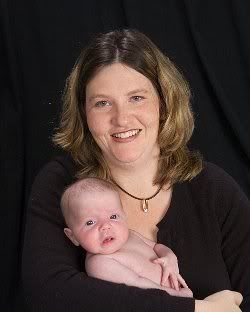 And before I knew it, it was time to return to work! I returned April 2, 2007 and Amanda started at a daycare center near our house.
By that time she was almost 3 months old and making all kinds of funny faces!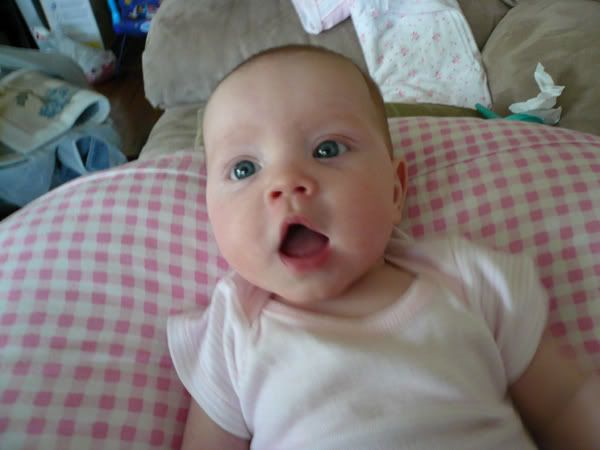 And before I knew it, it was my first Mother's Day! We spent the day on the beach in Carlsbad where Mike went surfing, and Amanda and I hung out in the sand. Here's the three of us with the ocean in the background: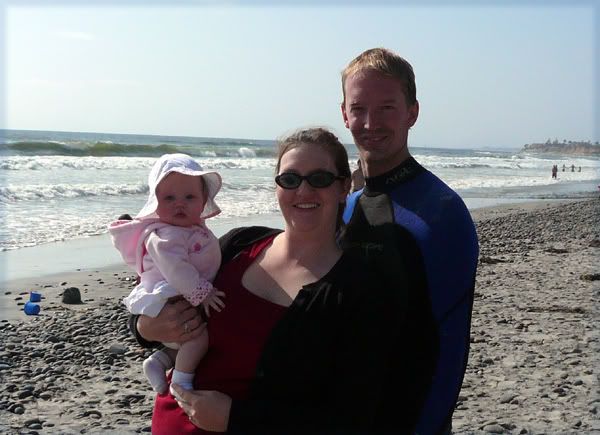 Amanda was really getting cool by then :)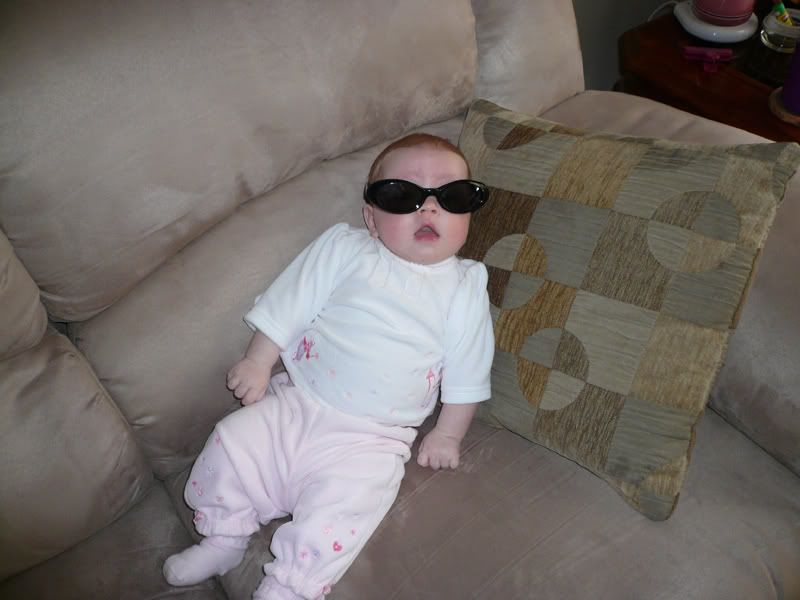 And Memorial Day weekend Amanda had her first taste of the mountains as we met my family at Mt. Pinos for the day. Here's her Aunt Ilene offering her first taste of beer:
I have some more pictures from June, but haven't gotten around to uploading them yet, so you'll have to wait with bated breath for the next installment!